NEWS
Summer Term 2021 sees the launch of Farm School.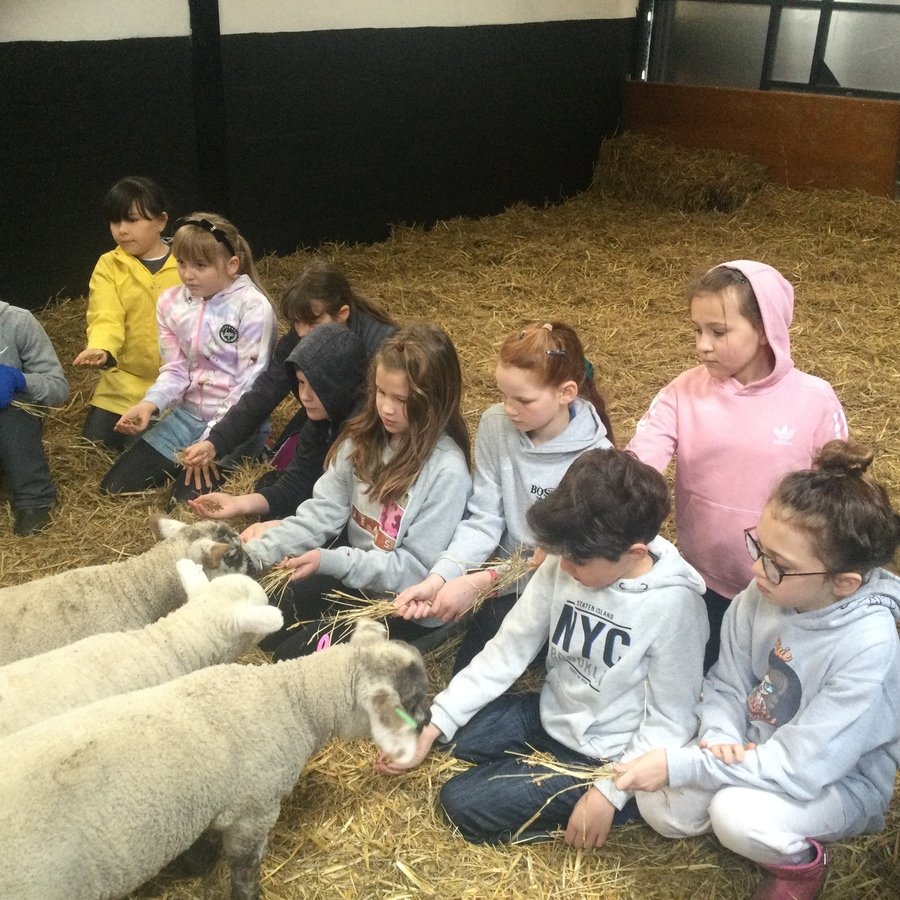 The children have known for a while that we were keeping a new project secret. In fact the work started in the Christmas holidays with the renovation of a barn on a working sheep farm. Our families found out via a Facebook live reveal on the final Friday of the Easter holidays when they saw the inside of the barn for the first time.
St George's Preparatory School was founded on the principles of Forest School and Maslow's hierarchy of needs. This approach has followed through into Farm School with children now meeting the needs of the animals - feeding, grooming, mucking out. Our animals include pigs, lambs, chickens, rabbits, guinea pigs, Pygmy goats and two ponies. The vast majority of animals have been rescued and the children will help with their care and rehabilitation.
Each class will visit the farm (a short distance from school) once a fortnight and will follow the farm through the seasons, for example, watching the sheep being sheared, lambs being born and horses being shod. In time trees and crops will be planted - with the intention of growing food for the animals and for our school kitchen.
During the summer phases 2 and 3 will take place on the farm, leading to more exciting developments. Watch this space or visit our Facebook page for more news.
Meet our two ponies - Reuben and Thunder. They have only just arrived at Willow Farm and are still settling in.
The pigs were the first animals to arrive at the farm. We have 6 boys, the smallest one has been named Chipolata!
BBC Look North visits the farm.
Our local BBC news programme has heard about our Farm School and asked if they could visit to find out more. The children and staff were interviewed and there was lots of filming of the children interacting with the animals. We will place a link to the news bulletin here once the feature is aired.