Meet The Team
Our team is handpicked, for not only their extensive qualifications, but also for their personal qualities and belief in our ethos and teaching methods. We interview many people, but, will only appoint staff who have an absolute passion to work with children, those who will go 'above and beyond' in pursuit of excellence in any sphere.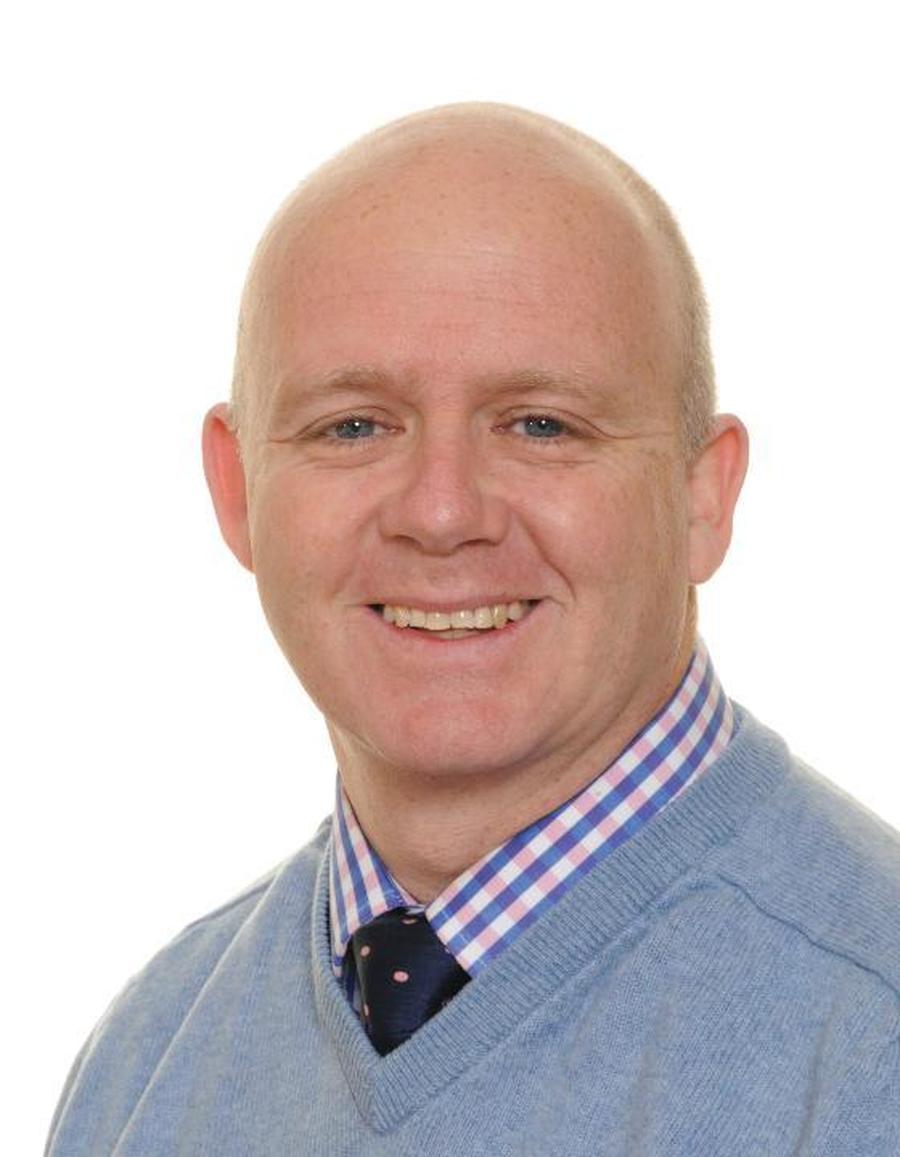 Mr Mark Whelan (or Mr Mark as everyone calls him) is one of the Directors and the Bursar at St George's. Please see him if you have an invoice / financial question. Mr Mark also drives the minibus, collecting children in the morning, taking them home after school and taking classes out on visits.
Mr Mark has a Forest School Practitioner Level 3 qualification and an EFAW Paediatric First Aid Certificate
"I come from a military background, having spent the majority of my childhood growing up in Cyprus and enjoying a very 'outdoors' lifestyle. The opportunities I had in my formative years had a significant influence on my life. As such, I want to afford as many children in our care the same experiences I was fortunate enough to participate in whilst growing up."
My main passion is Forest School and ensuring it remains true to its roots. Children need the freedom to be able to engage with the natural world in whatever way they feel comfortable. Whether it be lighting a fire, whittling a stick or quietly reflecting under the shade of a tree. We need to ensure that children have the opportunity to take risks, get dirty and explore their own limits in a safe, supportive environment.
I am incredibly proud of our little school and everything our team has achieved and would be delighted to welcome you to experience everything our pupils enjoy on a daily basis."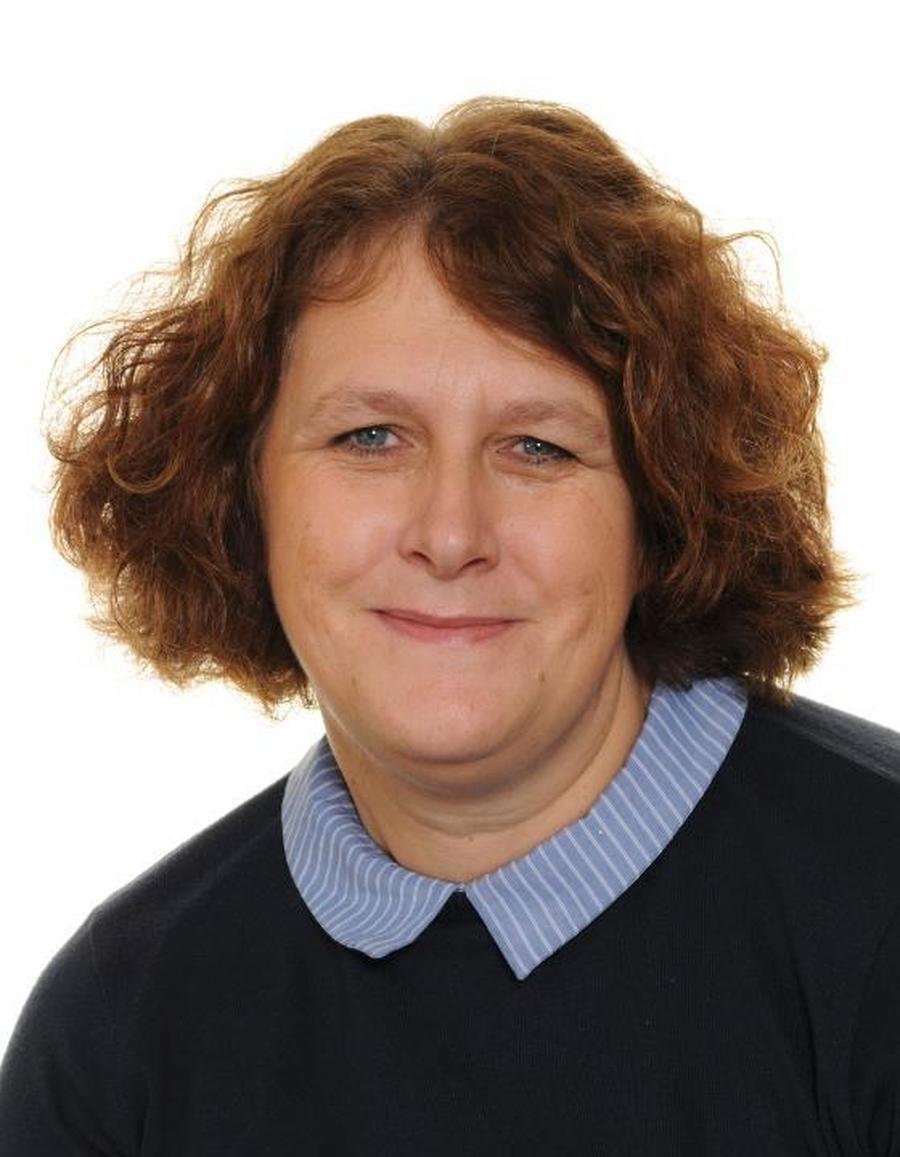 Mrs Sarah Whelan is the second director and also the Head Teacher at St George's. She oversees the teaching, learning and assessment in school. In addition, she is the school SENDCO and Behaviour Management Co-ordinator.
Mrs Whelan has a B.Ed(Hons)degree in Education and French, as well as EYPS(Early Years Professional Status). She also holds an EFAW Paediatric First Aid certificate.
"Since qualifying as a teacher in 1988, I have taught the whole primary age range, both here and abroad, in State and Independent schools. Mark and I have also owned and managed a 99 place day nursery; I have also worked as an Early Years Advisor for the county- this gave me a thorough understanding of children's learning and development as well as a wide variety of pedagogical approaches from around the world.
I am passionate about children learning through real-life, hands-on experiences, using the great outdoors as a natural classroom. As a family-friendly school, my door is always open. No problem is too big or too small - I'm always happy to chat to parents. I hope to meet you soon and welcome you to our very special school.
Mark and I have three children - 2 daughters (aged 22 and 19) at University and a son aged 15. In my spare time, I love photography, particularly of equestrian sports. I enjoy watching Alex play rugby each Sunday and there's nothing better than a trip to my local coffee shop!"
Foundation Stage and Lower School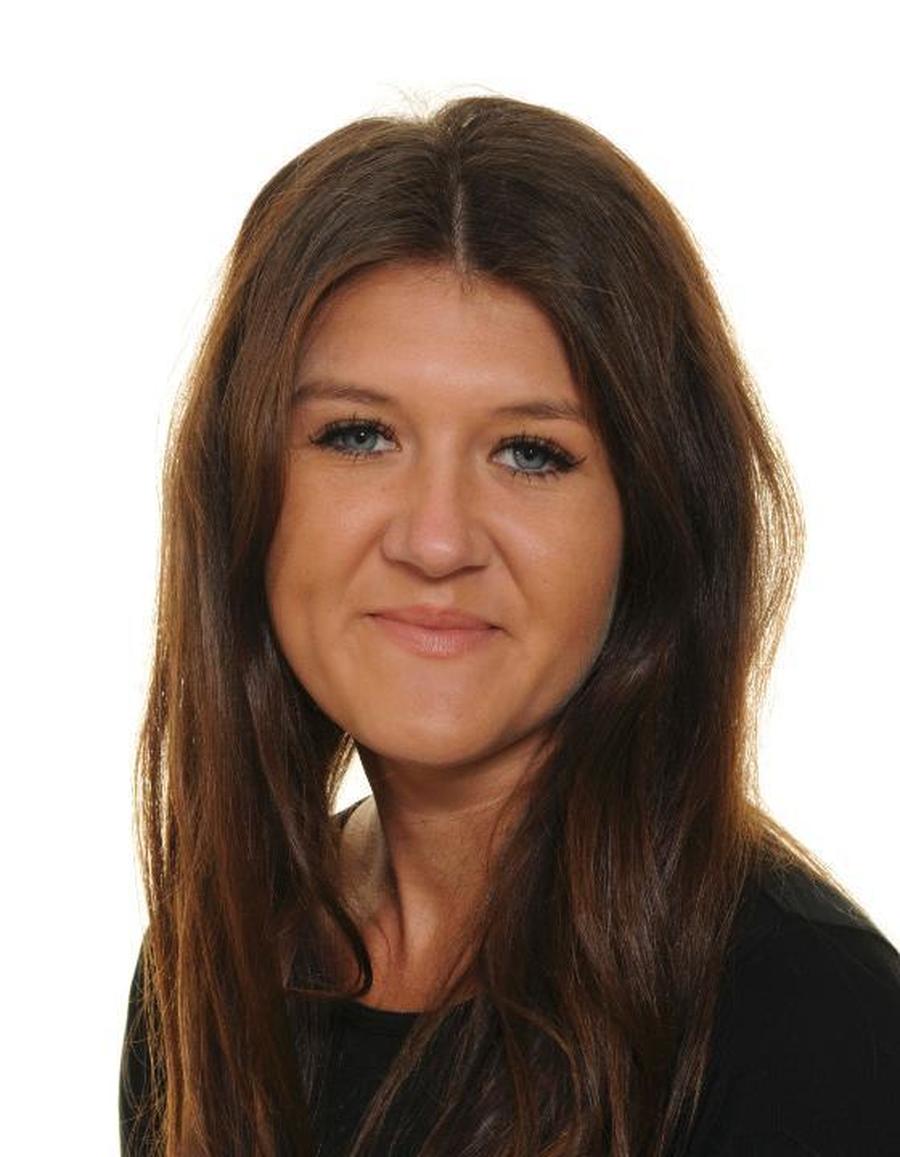 Miss Katie Dunham is our Pre-School Room Manager. She oversees the planning, activities and everything else which happens in Pre-School. Miss Dunham holds an NVQ Level 3 Certificate and Paediatric First Aid. She is also the key person for some children within Little Dragons.
"You will find me playing in FS1. I hold a level 3 diploma in Childcare and have been working here in Little Dragons since 2011.
I adore working with children and love nothing more than supporting them to explore and develop their inquisitive minds. I believe it's important to understand that every child develops in different ways and I love adapting, planning and providing so many exciting new opportunities for the children to experience.
I have two very cheeky little nephews who I enjoy spending quality time with. I also like to travel to new places and socialise with friends."
Miss Zoe Cook is our FS2 teacher. She teaches children in their first year of school. Miss Cook is our Early Years Co-ordinator and oversees all of the planning, development and learning of our children in FS1 and FS2 unit. Miss Cook is a qualified Forest School practitioner and takes her own class for their Forest School session each week.
"In today's society everyone's lives are busy, so firstly, thank you for taking time to read this! I have worked with children full time since 2001, working initially as an NNEB qualified Teaching Assistant. Over the years I have gained many qualifications and attended a variety of courses all related to children's learning and development, because I love to understand the children I work with! During this time I have also worked in a variety of settings, from a large state primary school near Lincoln to a private Early Years Centre based on a working farm. After joining St. George's Preparatory School in 2015 I have felt lucky to be part of the school, because our school really does have a family feel.
I am passionate about providing children in Early Years with the start they deserve and are entitled to, which based on all my learning, is through play! Another area I am passionate about is Forest School. As a qualified Forest School Leader I understand and believe in the Forest School ethos, particularly as a motivator for Personal, Social and Emotional development.
On a more personal note, I enjoy a variety of interests; reading, gardening, archery, swimming and cycling. I am eager to draw upon these interests with the children if or when they arise during our 'planning in the moment' approach.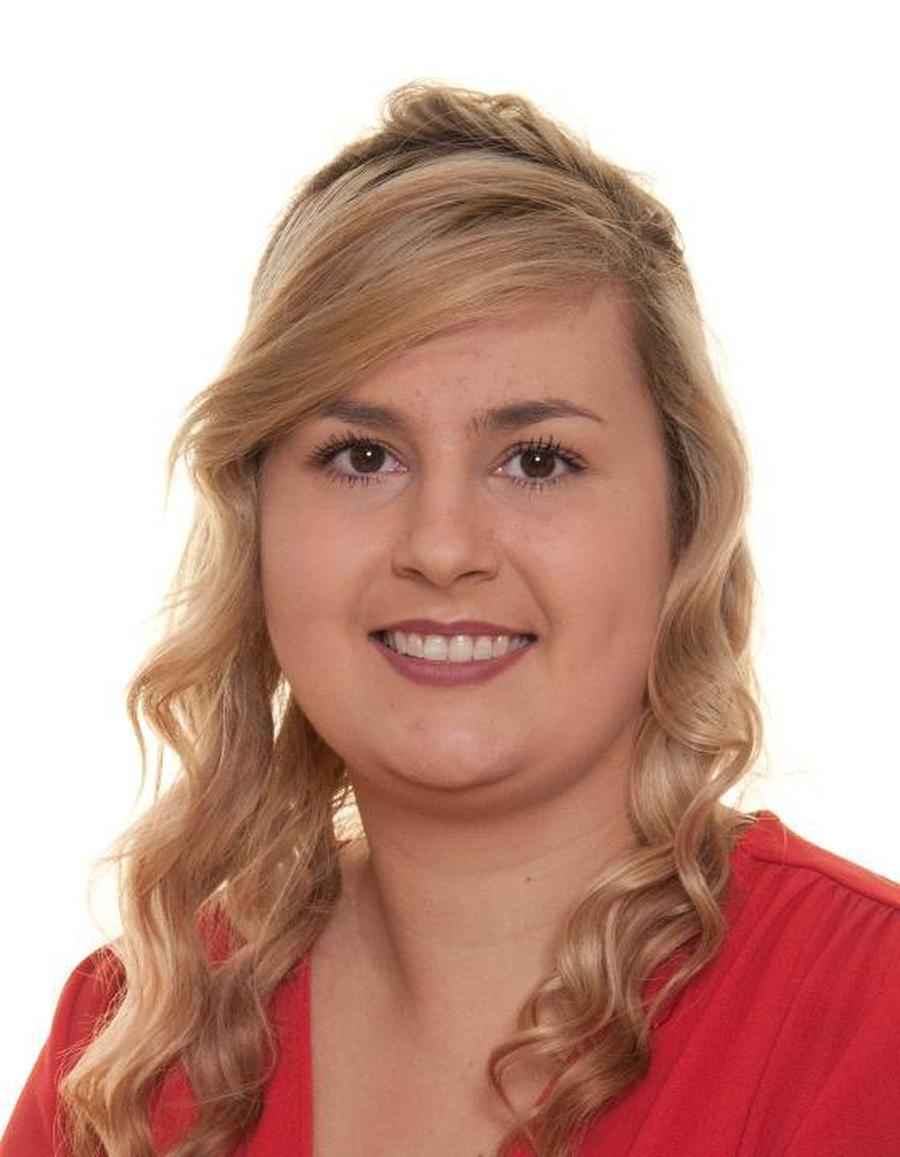 Miss Kayleigh Kenworthy works alongside Miss Dunham in Little Dragons. She is a special carer for some of the Little Dragons and holds a Level 3 qualification as well as Paediatric First Aid. She also carries out speech and language interventions.
"My name is Miss Kenworthy and I am based in Little Dragons Pre-School working alongside Miss Dunham as a Pre-School Practitioner. I have always wanted to work with children and I find it a very rewarding job as I am able to nurture each child as they continuously grow and develop in many different ways throughout their early years.
In my spare time I like to spend quality time with family and friends. I also enjoy getting out and about for long walks as there is nothing like having fresh air in your lungs. "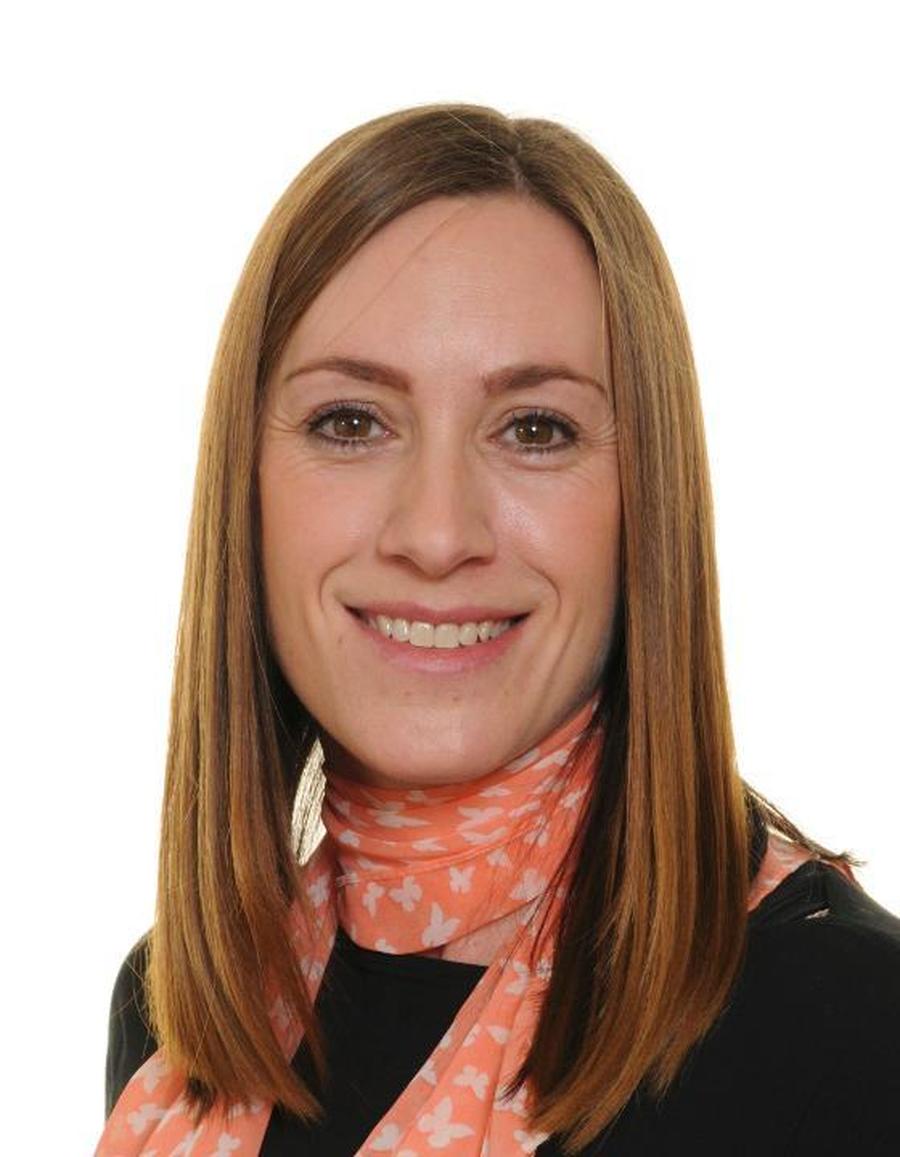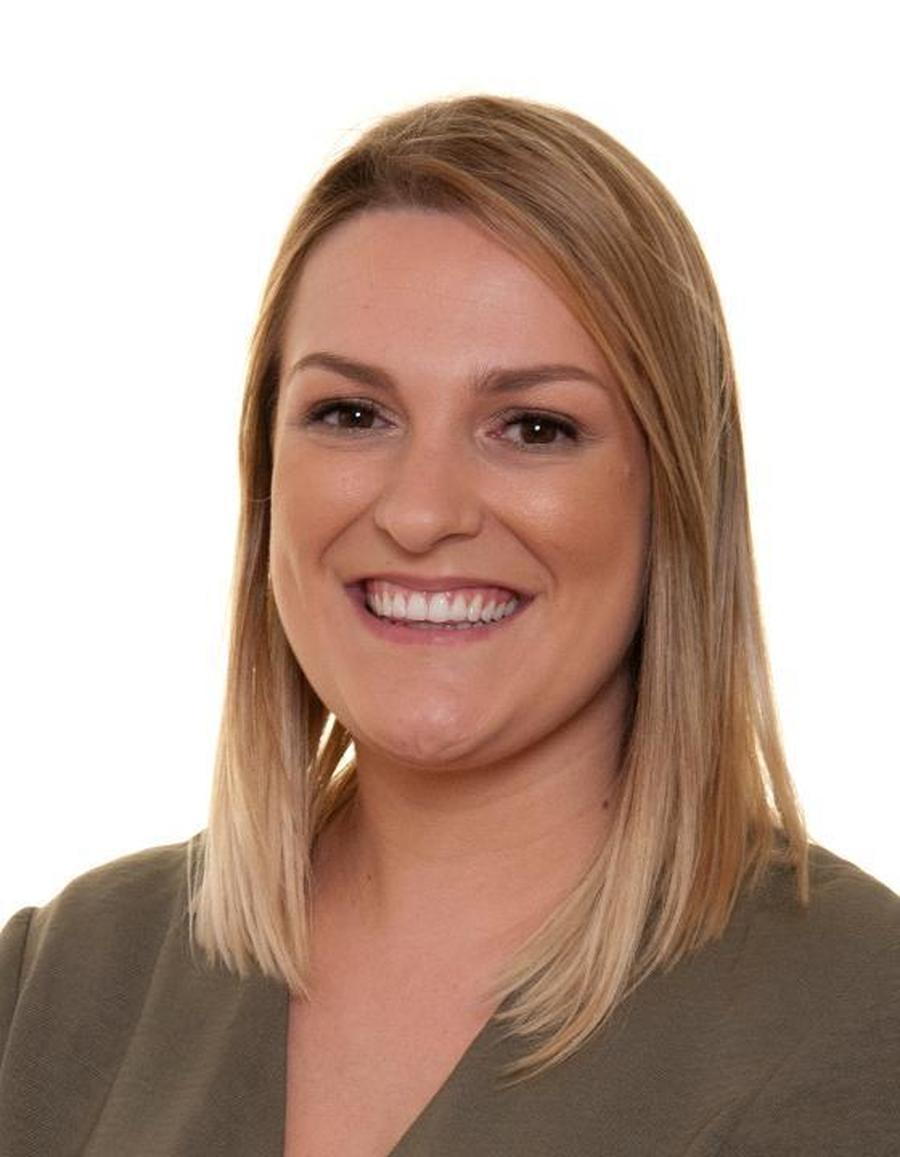 CURRENTLY ON MATERNITY LEAVE
Miss Emily Dodds is the Teaching Assistant (BA Hons) in the Reception Class. Miss Dodds is a trained dance teacher and holds a Paediatric First Aid certificate.
"Hello, my name is Miss Dodds andI have been an Early Years Teaching Assistant at St. George's Preparatory since 2016. I am also a qualified Dance Teacher with the International Dance Teachers Association and taught Dance for six years before starting my journey in a school environment. I recently gained my BA Hons in Early Childcare Studies and one day in the near future, I wish to do my Teacher Training and become a teacher specialising in the Early Years. In my spare time I like to socialise with friends and family and enjoy life to the full."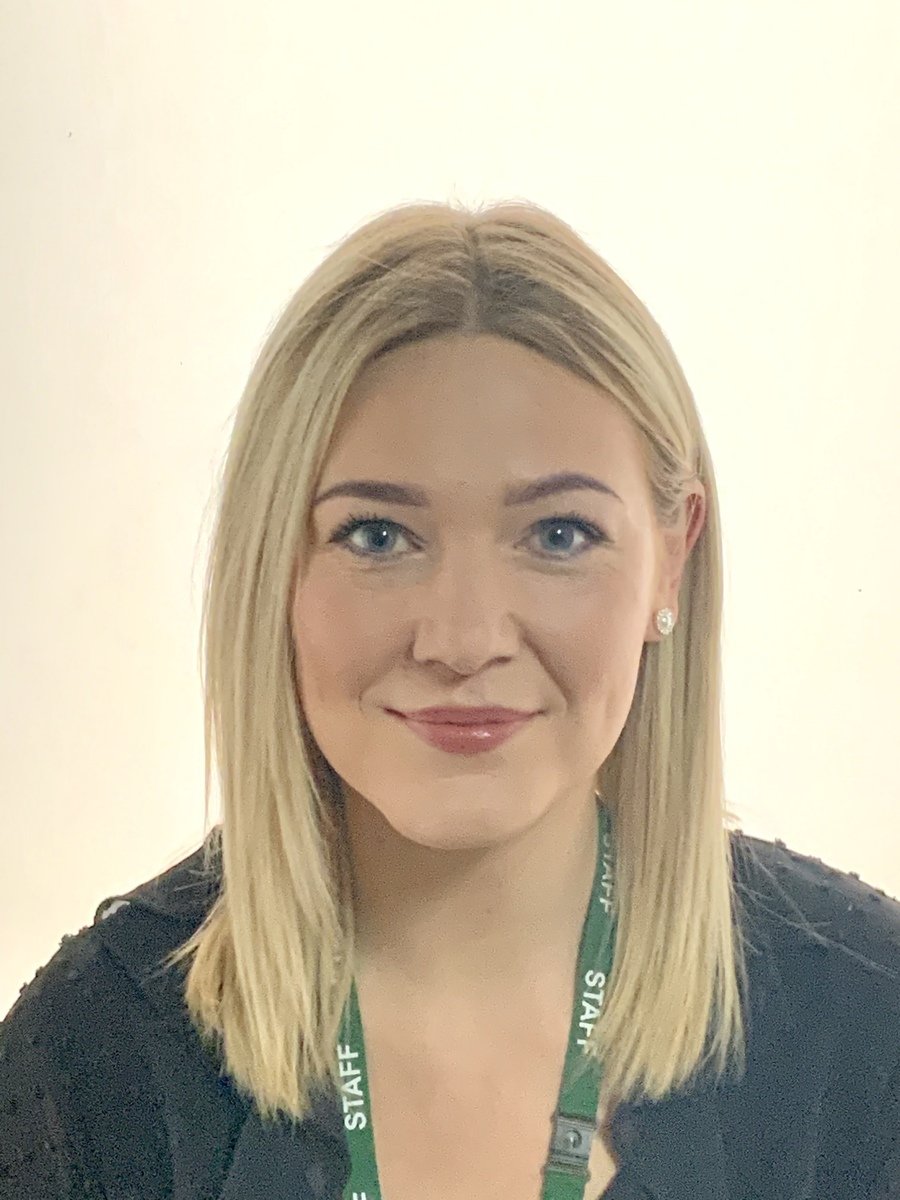 Miss Rebecca Doggett is our newest member of staff. She works in Willow Class with our reception and year 1 children.
"My name is Miss Doggett, I am new to the St George's team and I am so excited to become part of such a friendly, fun and engaging environment for the children to thrive in. I have worked with children for 11 years now and I have enjoyed every moment of it.
I started my career in childcare working in early years before then running a class of children with complex medical needs and then finally becoming deputy of a unit for children who found learning difficult due to adverse childhood experiences.
I have only recently moved to the area as I was born and grew up in Cambridge so in my spare time I enjoy going to visit my family and friends as much as possible. I also love the warm weather and being outside exploring new areas and countries."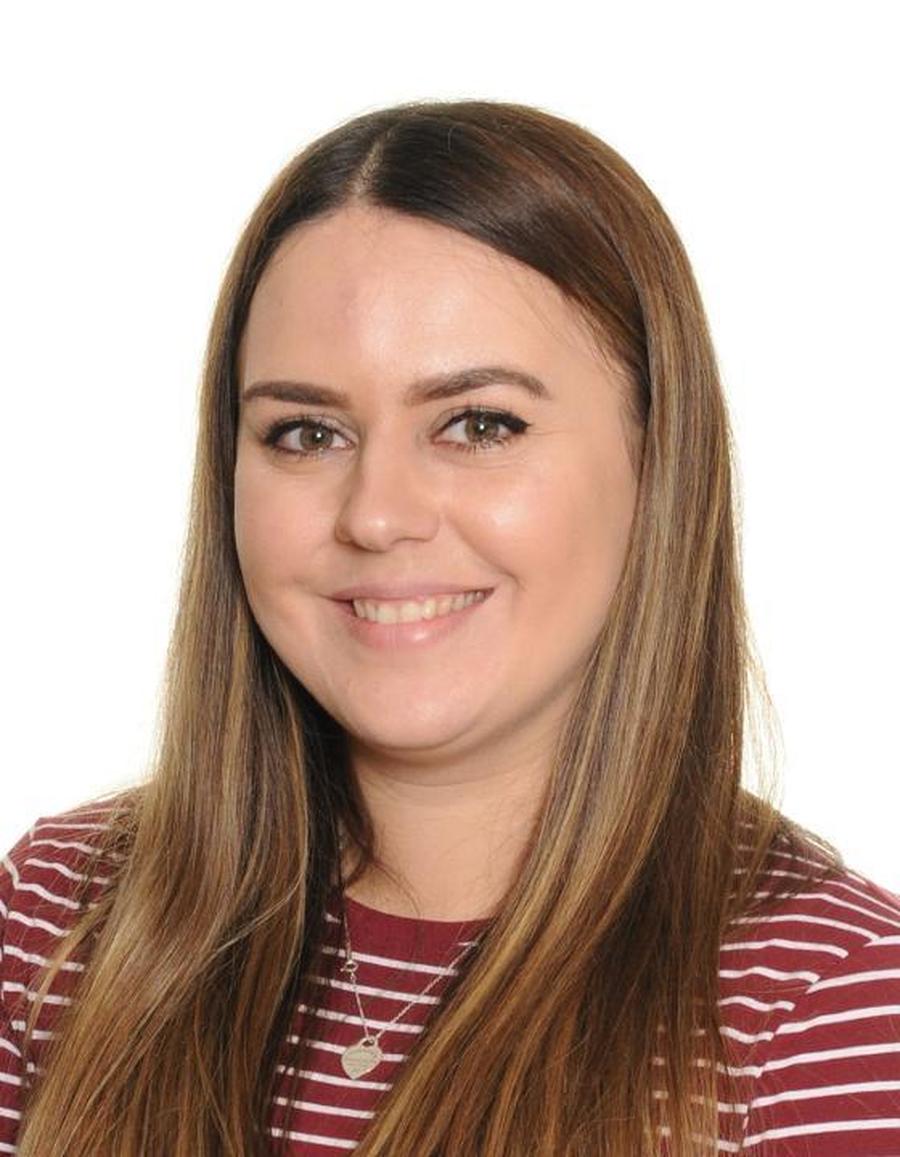 Miss Laura Austin is our Year 2 teacher and Safeguarding Lead. She started at St George's Prep in September 2020 and has a wealth of experience in both the State and Independent sectors, having helped to set up a school from scratch.
"I'm Miss Austin, the Year 2 teacher at St George's Prep School. I have been teaching since 2010 and have worked in a variety of settings, from large state schools in cities to smaller independent schools. I love being a teacher - I aim to provide children with an exciting and engaging education, based on their individual needs and interests. It is such a privilege to guide and support children through their learning journeys and there is nothing quite as special as seeing a child master a new skill for the first time! Outside of school I enjoy exploring - I am quite new to Lincolnshire so I am relishing the opportunity to discover lots of new and wonderful places. I grew up in North Wales so when I can I visit my family - my favourite place to be is the beaches of Anglesey! I live with my partner (who is also a teacher) and our cat - one day I hope to have a dog too! I look forward to meeting you all and being a part of the St George's team."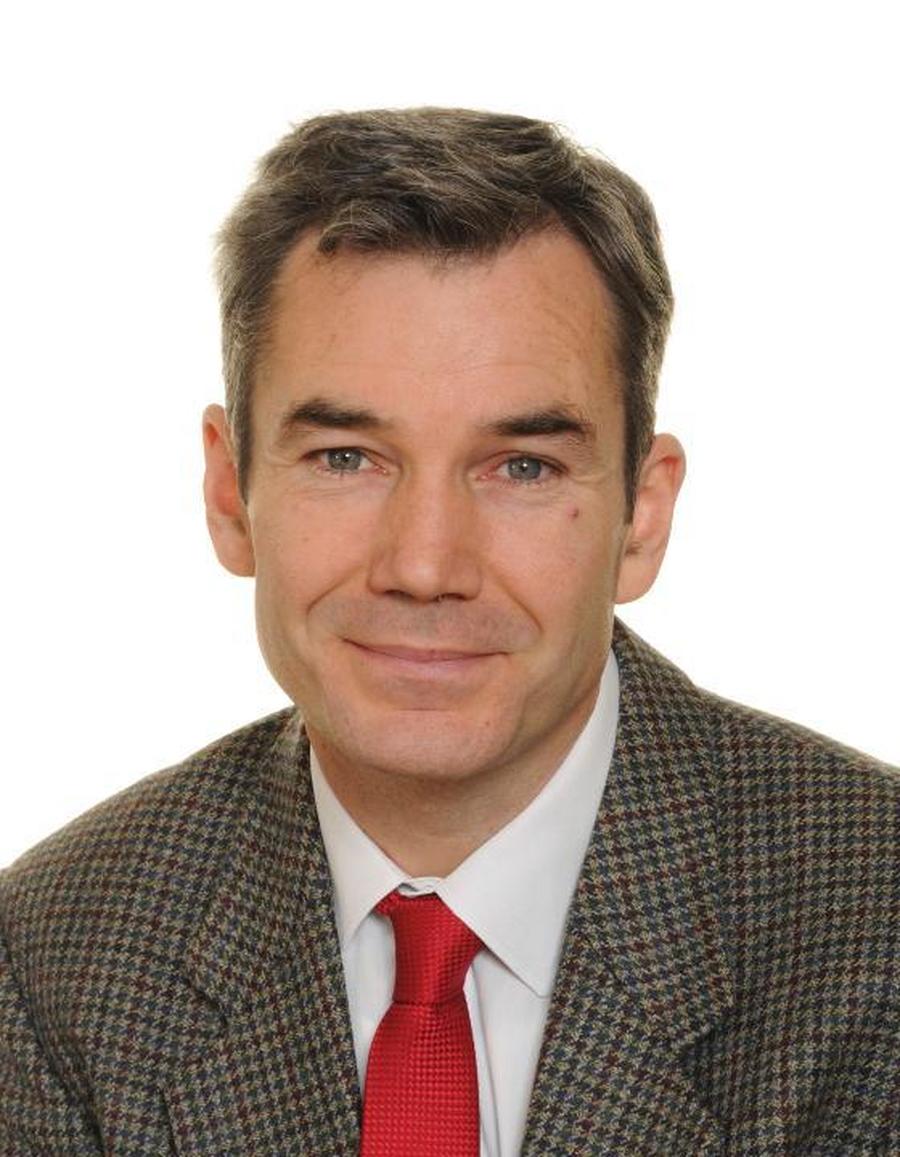 Mr John Love is our Year 3 class teacher. He is responsible for co-ordinating the teaching and assessment of Maths across the school. This term, Mr Love is running our very popular after school chess club.
"I am currently in my fourth year of teaching at Saint Georges where I have had the pleasure of teaching years five, six and two. What I most enjoy about St. George's is the ability to follow the interests of the children and the emphasis on the children engaging with the issues of the day, through PHSE and philosophy and the chance to discuss current affairs.
Outside school, I like to travel and keep chickens and bees in a wildlife friendly back garden as well as spending time with my wife and three children. I also volunteer as a Watch leader with the Lincolnshire Wildlife Trust."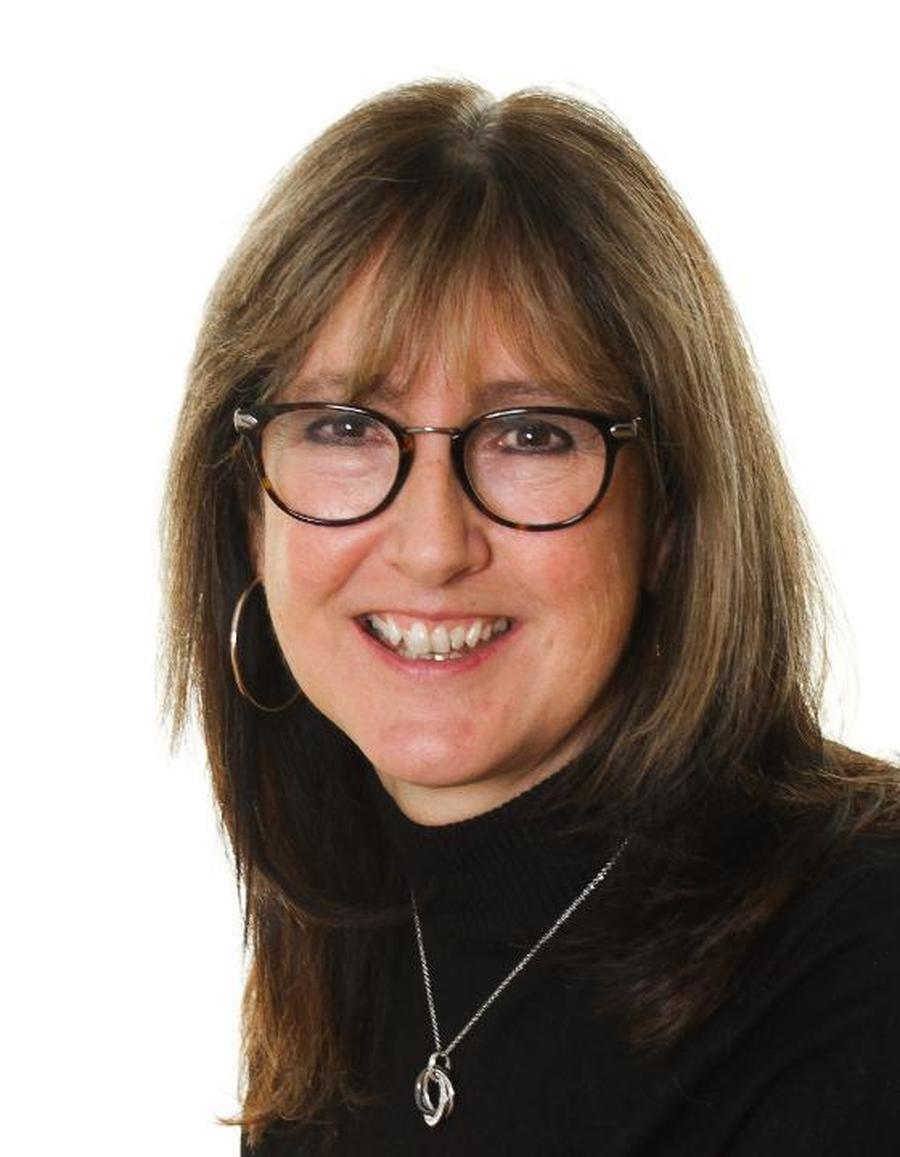 Mrs Jayne Peck-Jary is the Year 4 class teacher. She has extensive experience, having taught in a number of foreign countries.
Mrs Peck-Jary has a B.Ed(Hons) qualification and leads the teaching of Science throughout the school. Mrs Peck organises the school choir. She also holds an EFAW Paediatric First Aid certificate.
"I have been teaching in various capacities in three continents for the past 31 years. I think that proves how much I love inspiring children and helping them reach their potential! When a child gets that self-belief that they can try anything and achieve anything, step by step, it delights my heart.
Having grown up in London, I am a city girl at heart, who loves nature! The remote beauty of Northumbria, the beaches and plateaus of Turkey, and the forests of the Tennessee Mountains are some of the places I love to relax in.
Whilst working in Turkey I set up projects with orphanages and worked with the street children. This desire to give the less fortunate hope, has motivated me to do other charity work, for example, in Kenya.
I also love going to the theatre, travelling to new places, music, and flowers…and most of all spending time with my precious family."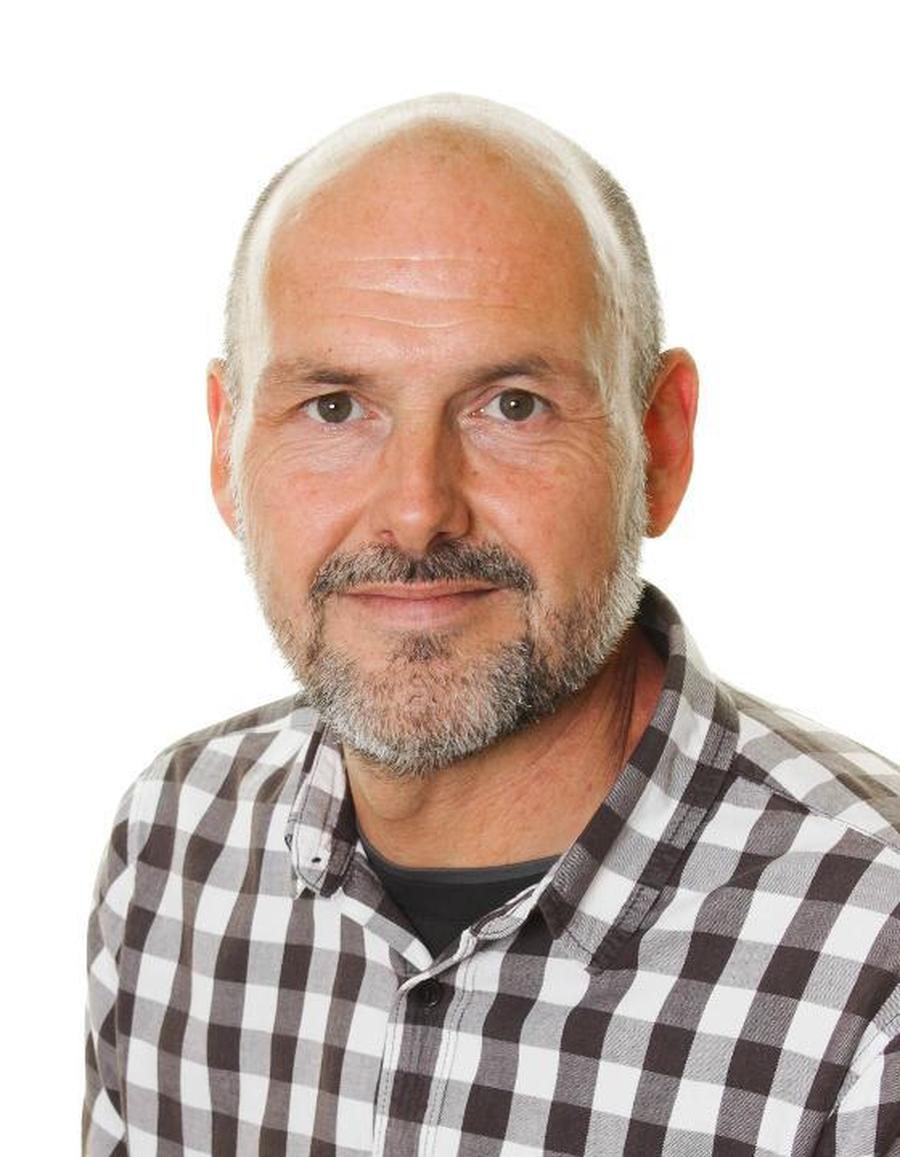 Dr Leon Hockham is the class teacher of Year 5. He is responsible for co-ordinating the teaching of Geography and PE across the school. He helps to pick and coach our sports teams and also runs the after school cross-country club.
"I have a wealth of teaching experience from KS1, through to postgraduate level. I settled on teaching primary aged children, because 'they make me forget myself'. I have always been enthusiastic about learning and education, in general. I believe that it is a basic human right to have a high-quality education. This is why I work hard to make sure that I instil a lifelong love of learning into the children that I come into contact with. I endeavour to make learning both active and fun."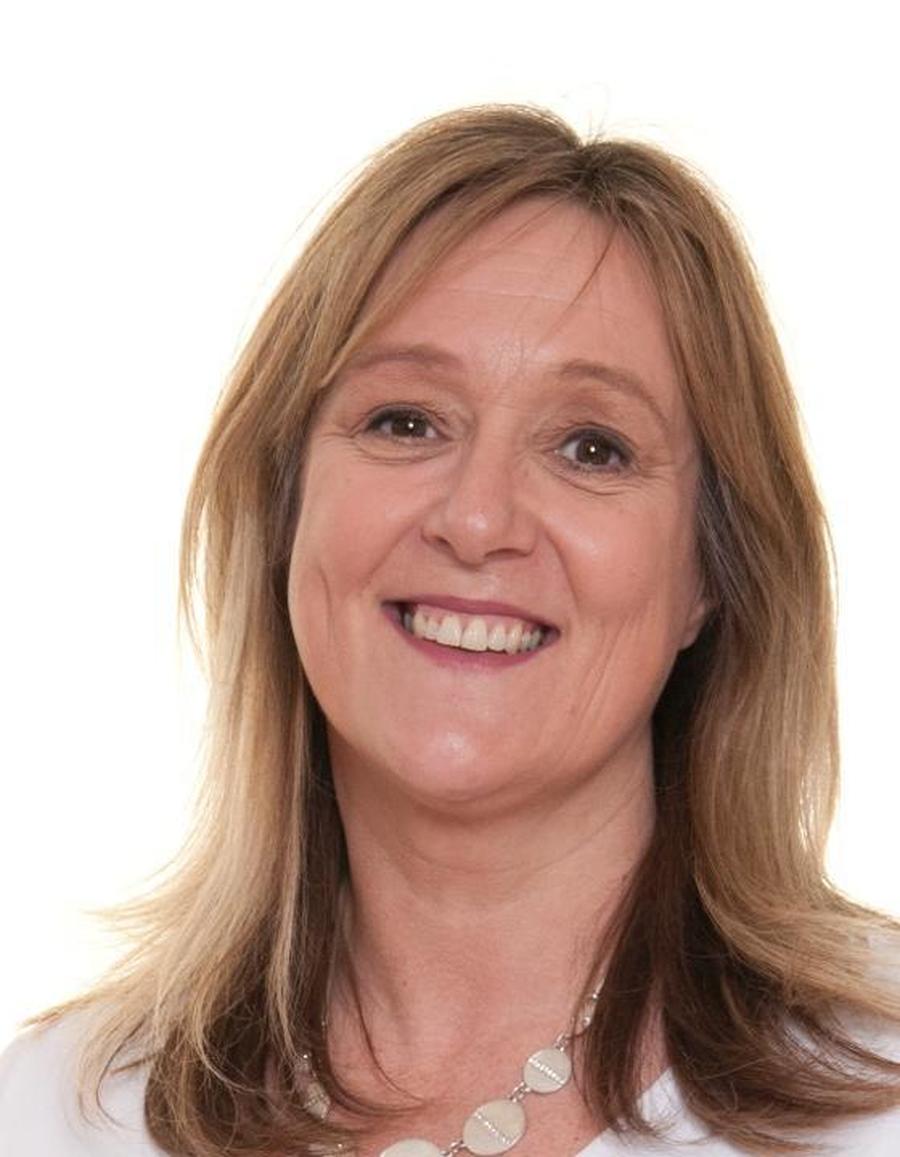 Ms Claire Jackson is our Year 6 class teacher. She also co-ordinates the teaching of English, operates a paired reading scheme across the school and leads special days such as World Book Day or Roald Dahl Day.
Ms Jackson has a BA(Hons) degree with QTS. She also holds an EFAW Paediatric First Aid certificate.
"I'm Ms Jackson, Year 3 teacher and English Subject Lead. I've been a teacher for 10 glorious years and pride myself on being enthusiastic and attentive to children's ideas and interests. Before turning to teaching, I worked for Random House, the publishing company. It was a glamorous life, doing PR for high profile authors so yes I have met lots of famous celebs. My passion for books is still with me and I pride myself on being able to enthuse and inspire little people. A day in my classroom can be noisy, messy and unpredictable but it's never dull!"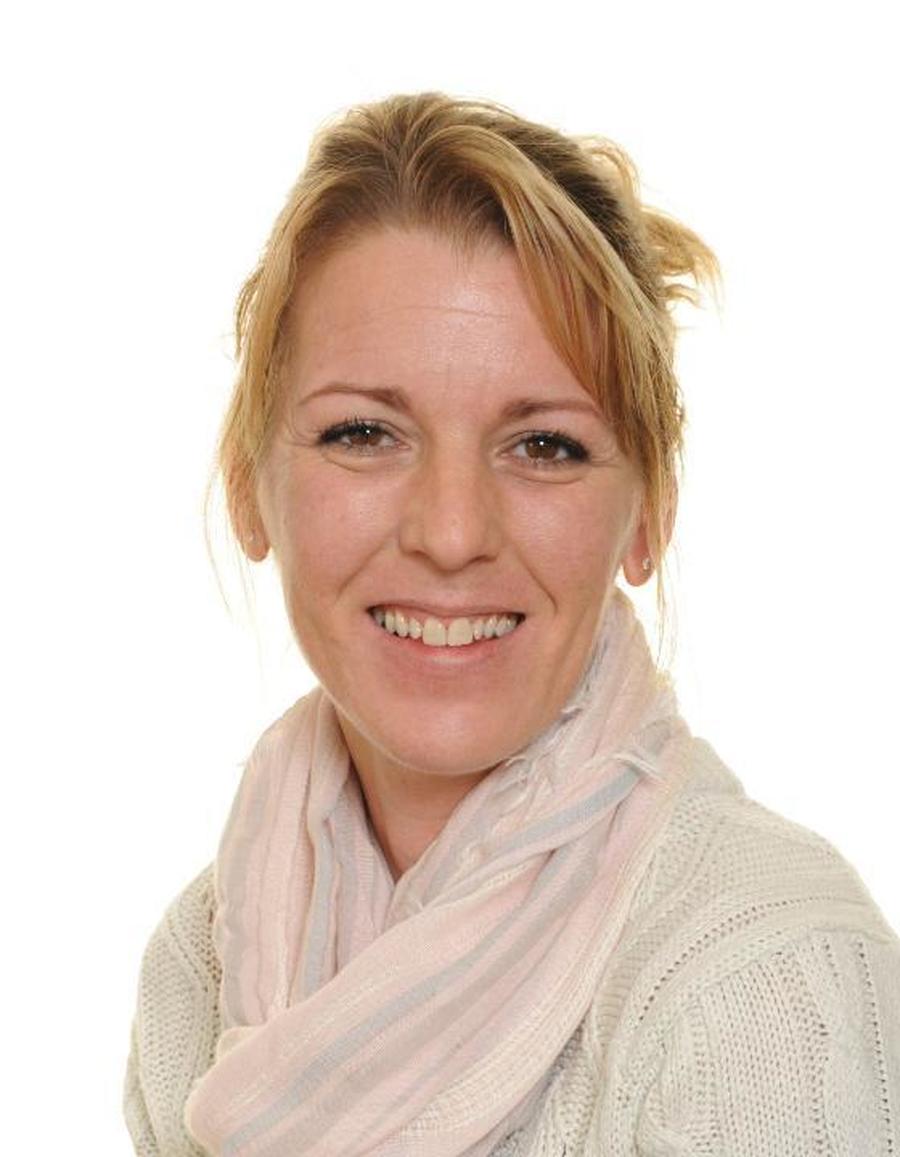 Mrs Rebecca Cook is one of our Higher Level Teaching Assistants. She works in class alongside the teachers, teaching small group or giving 1:1 assistance. Currently, she is involved in a school based study of dyslexia as we are trialling a new method of intervention for children who find difficulty in learning in the conventional manner. In the afternoons, Mrs Cook teaches art to years 4, 5 and 6. She also runs the after school Stay and Play facility.
"Hello, Let me introduce myself. My name is Mrs Cook. I have been working at St George's since January 2014 as a HLTA, Art teacher and After School Care Manager. Art is my passion, as well as my wonderful family, my husband, three grown sons and my two little dogs. I also enjoy running, hiking and cycling."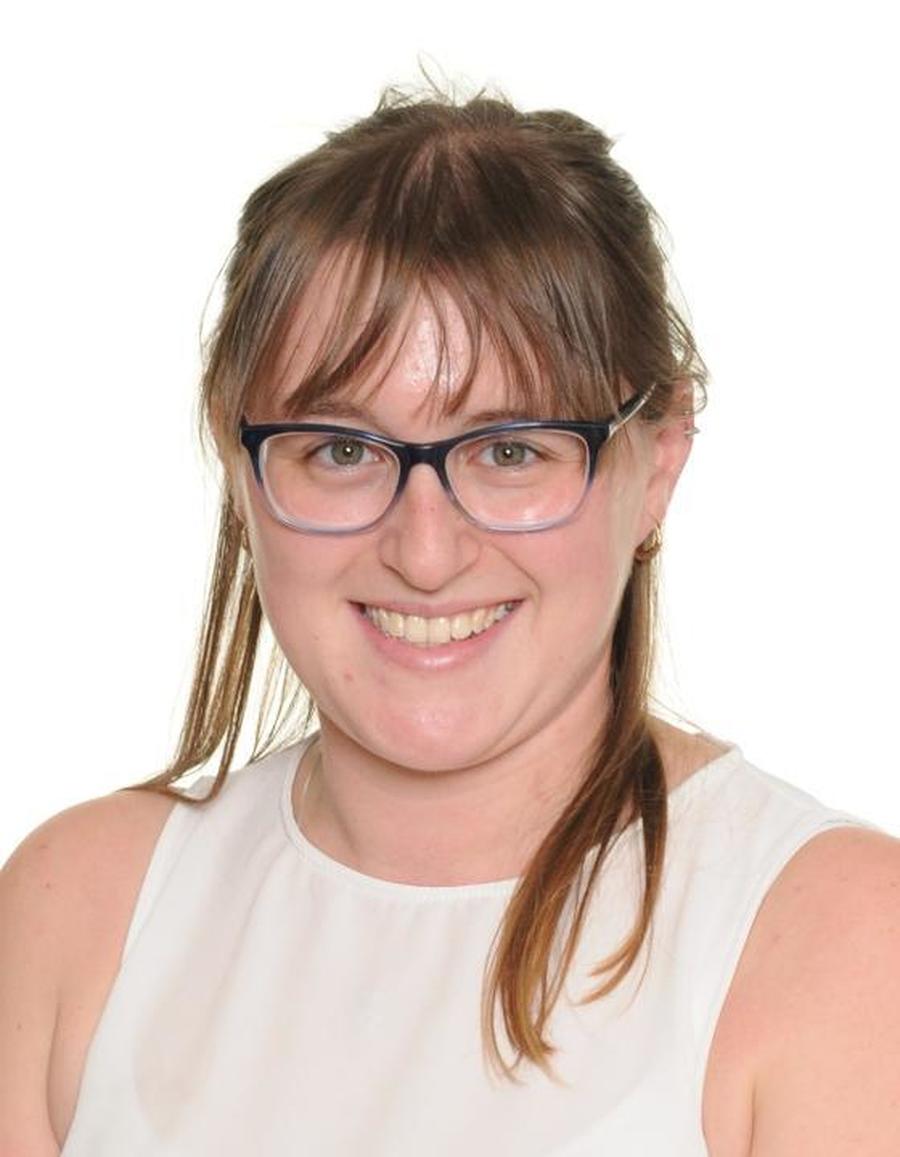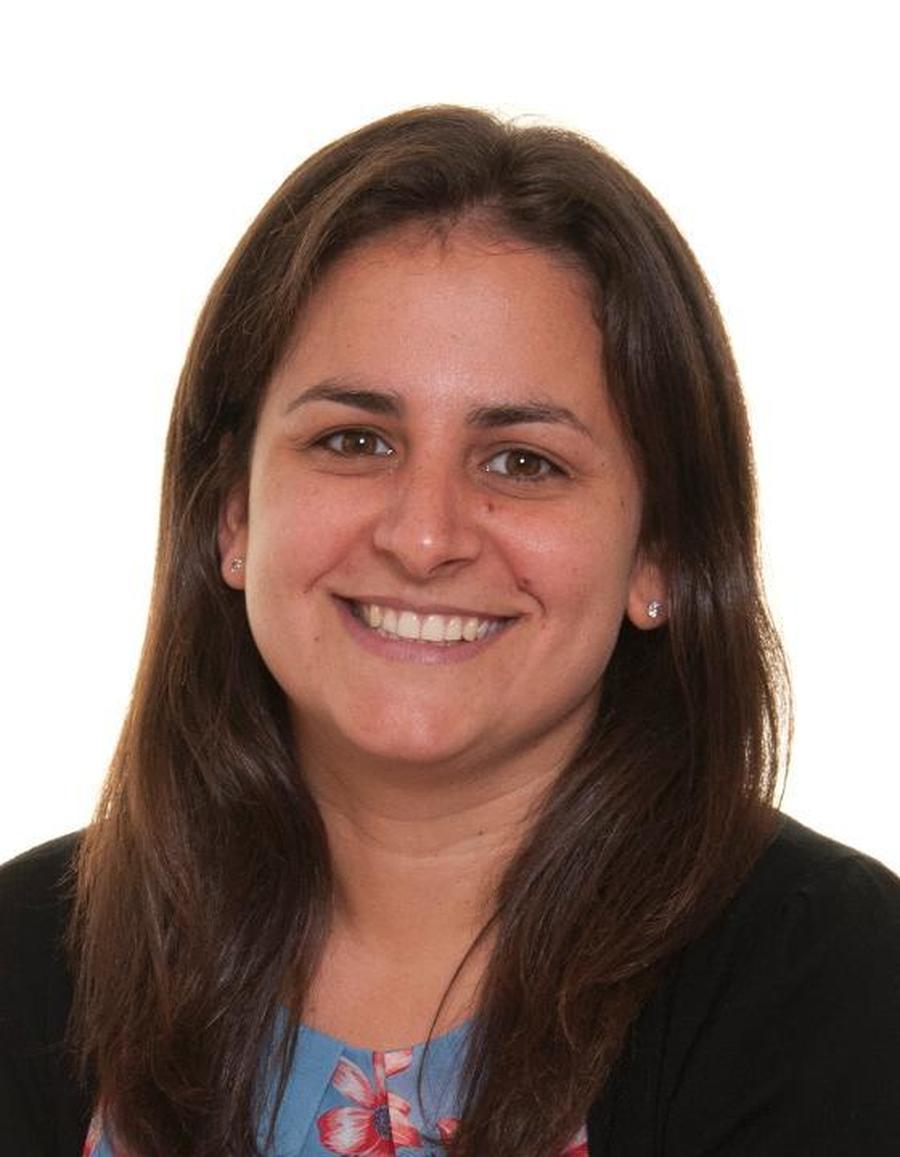 Miss Katy Jeffery is an HLTA (Higher Level Teaching Assistant) and works with children and groups from Year 2-Year 6. She supports some individual children and works with small groups, as well as the whole class on occasions.
"My name is Katy Jeffery and I joined the St. George's team in January 2019. My biggest accomplishment so far was moving to America to be an Au Pair when I was 18, before becoming a nanny until I started my Teaching Assistant journey. When I'm not at work you can find me making memories with my family, getting creative, travelling (celebrity spotting comes into that) and I love a spot of afternoon tea!"
Miss Natasha Berg is an Apprentice Teaching Assistant who works with Upper Key Stage 2.
"Hello, my name is Miss Berg. I am a new member of staff at St George's and I am so excited about getting involved in school life, especially Forest School and PE lessons. I will be studying at Boston College (Level 3 Teaching Assistant), alongside working at St George's.
I am a very active person who enjoys all sports and being in the outdoors. My best friend is my big German Shepherd, Zeus, and we enjoy wonderful walks together. "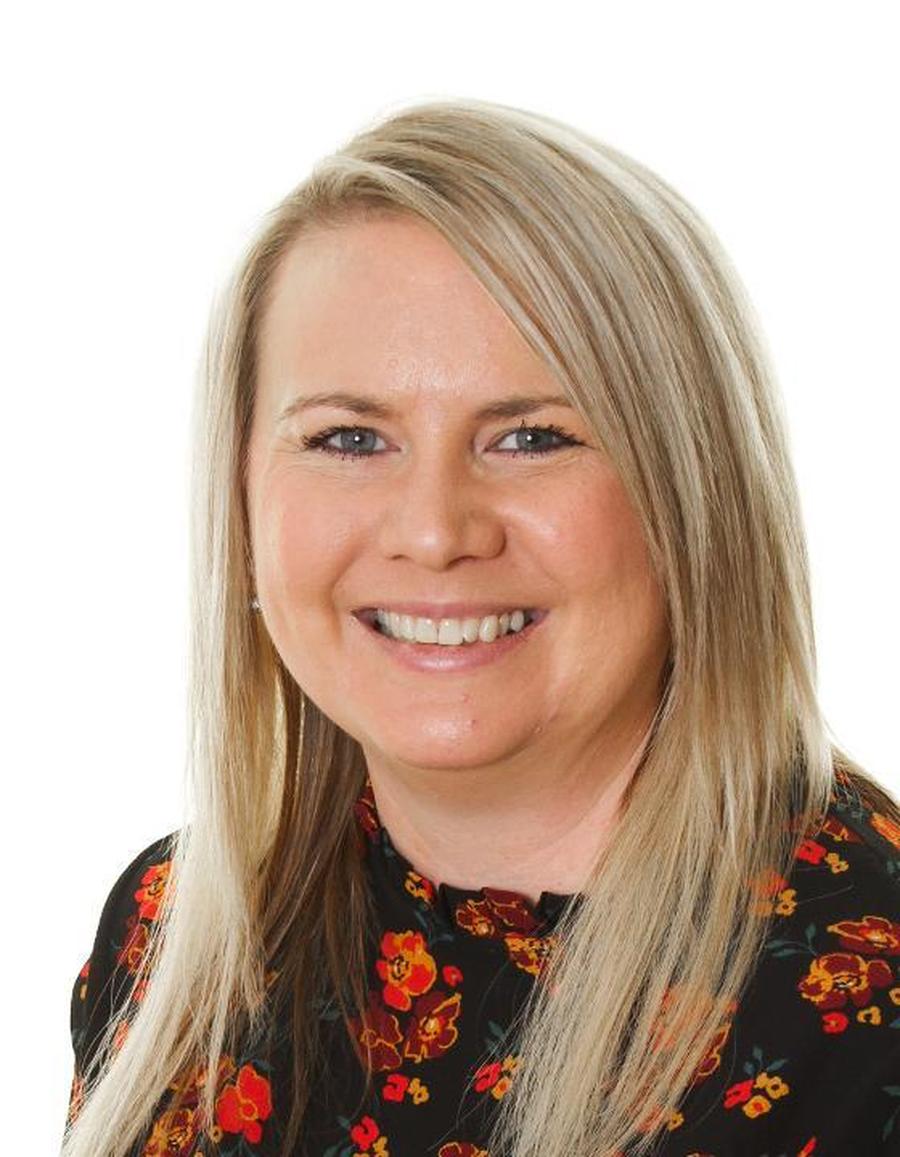 Mrs Leanne Jackson is our Office Manager. This website isn't big enough to list all of her roles, but if you visit school she is usually the first person you will meet!
"I'm married to Ben and have two sons, one who still attends St. George's Prep. Most of my spare time is spent standing on the side of a football pitch, cheering on my boys! Other than that, I enjoy spending time with my friends and family, shopping, eating out and going on family holidays."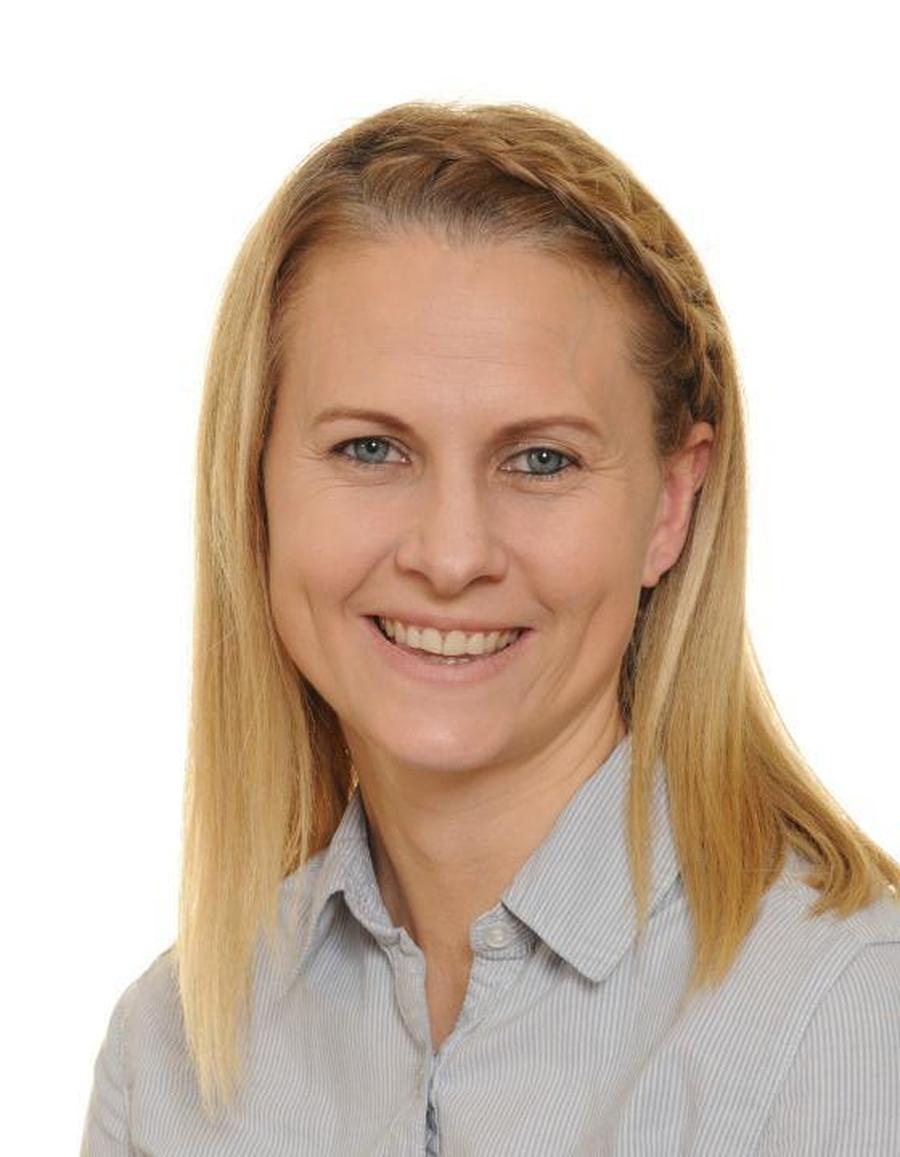 Mrs Lisa King is our Accounts Manager. She works alongside Mr Mark and handles queries of a financial nature.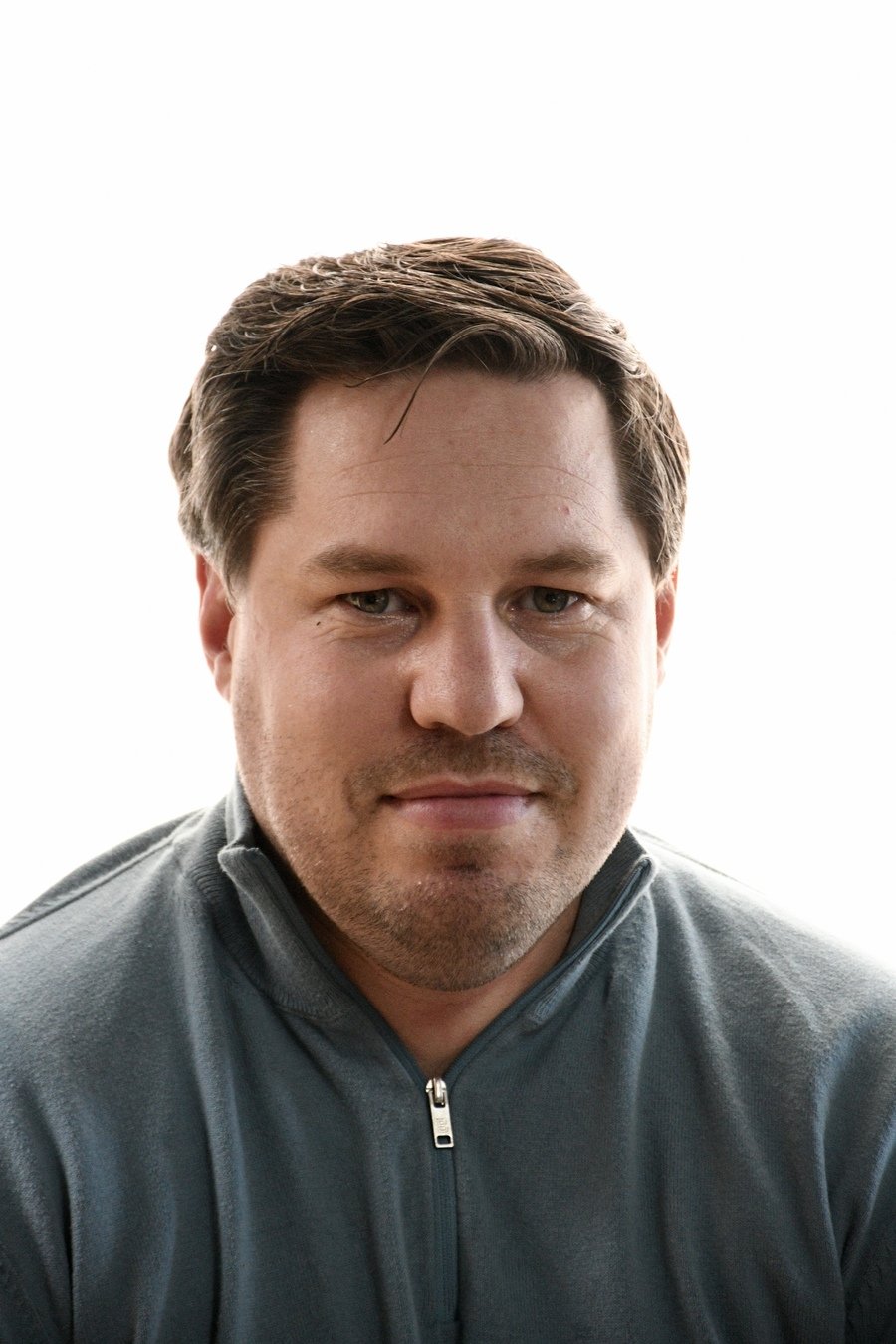 Mr Craig Dempster is our school chef. The children are always keen to see what he has written on the menu board when they arrive at school each day.
"After studying Business studies and Accounts in Lincoln, I went to work in Keswick for an outdoor adventure holiday company. An entire summer cooking in a tent for over 200 guests and staff has left a mark on myself, so much so, I've not step foot in another tent since 2002. I have managed a few award winning kitchens across Lincolnshire, Nottingham and Stamford areas - the highlight being winning multi regional best pub and being shortlisted for a national award.
Nearly 20 years later, it seems my catering career has done a full circle. Now I am here cooking for the pupils of St George's, providing well- balanced meals and providing nutrients for them to learn and grow. Thankfully no tent in sight!"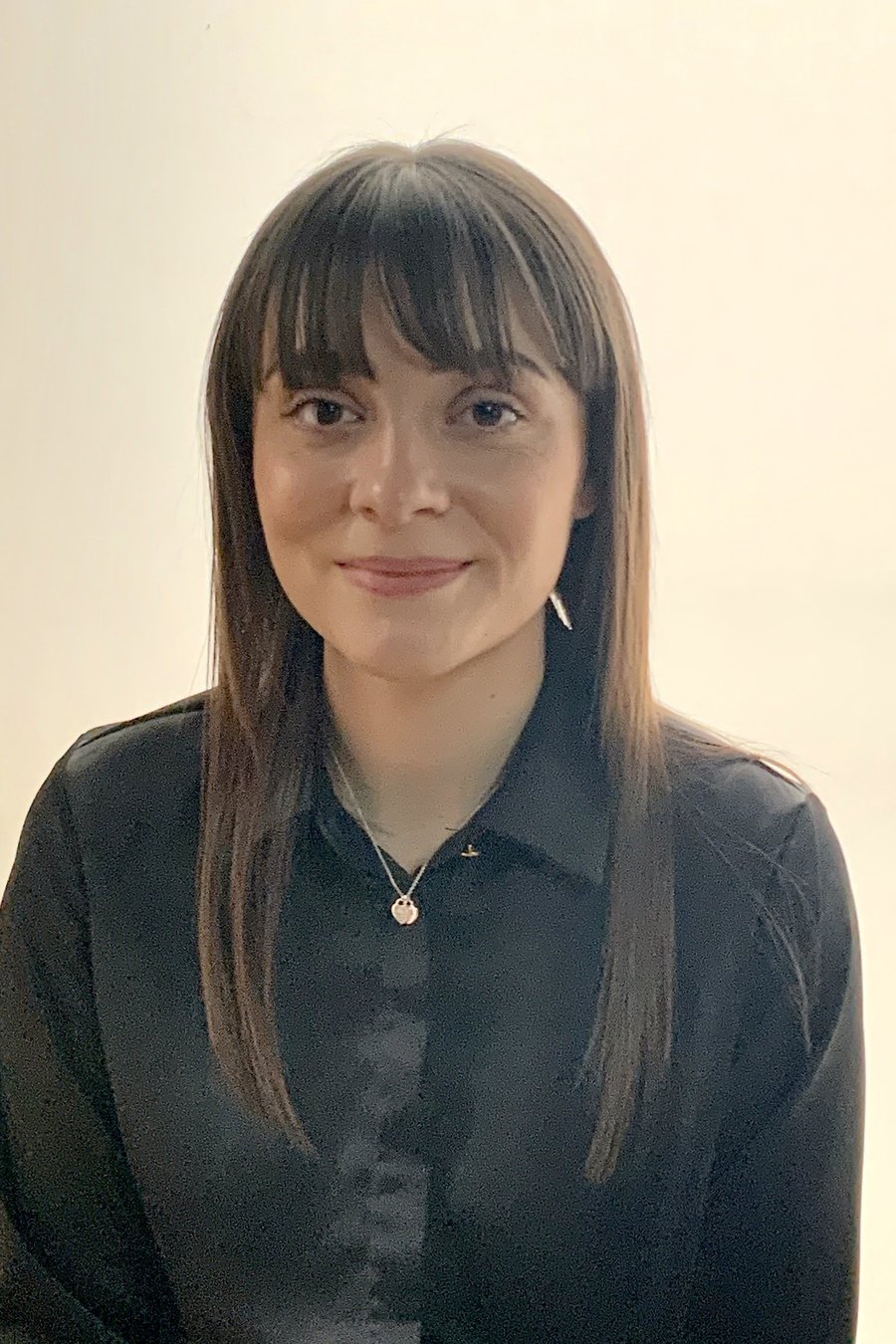 Miss Kara Cartwright has two roles in school - lunchtime supervisor and trainee teaching assistant. She also has a secret superpower!
"Hello everyone! My name is Miss Cartwright and I am the new lunchtime supervisor at St George's Prep. I also help to support the children in Willow Class during the mornings as a Trainee Teaching Assistant.
Last year I graduated from Sheffield Hallam University with a Sport Coaching degree. You might already know my sport as I coach some of the children outside of school. It's Gymnastics! So far I have gained 3 qualifications and achieved the role as Head of Recreational classes at TJ Gymnastics Academy. My qualifications include Women's Artistic, General and Tumbling. I am passionate about helping children grow, learn and positively achieve their goals while having fun! In both Boston and Sheffield I have completed work experience, placements and assisted sporting activities in different schools. This has therefore inspired me to progress in a school environment and I am grateful to be part of the team at St George's Prep."
Mr Paul Dunmore is our Groundsman. He works early in the morning to make sure that the school environment is clean and tidy. He loves to say hello, so do stop and compliment him on his work!
Mrs Lisa Coe visits school on Tuesdays. She is our piano teacher. Some of our children take the ABRSM exams and have been very successful. Mrs Coe also holds a Tuesday morning singing practice with the whole school. Please ask at the office if you would like to add your child to the waiting list.